Do not be surprised when those who ignore the rules of grammar also ignore the law.
After all, the law is just so much grammar. - Robert Brault
Bear with me and read this little passage:
When the family arrived at the hotel, they dropped off her luggages. At the restaurant, they will eat dinner and ate dessert. They accidentally
What the heck was that, you may be wondering? The above example is an illustration of what the written word would be like without grammar. No one would ever write like that unless they were an illiterate you may think. But if our crazy world has its way, this may become acceptable because recently, the misguided Rutgers University's English department declared that proper grammar is racist, saying:
"This approach challenges the familiar dogma that writing instruction should limit emphasis on grammar [and] sentence-level issues so as to not put students from multilingual, nonstandard, 'academic' English backgrounds at a disadvantage," department chairwoman Rebecca Walkowitz said. "Instead, it encourages students to develop a critical awareness of the variety of choices available to them [with] regard to micro-level issues in order to empower them and equip them to push against biases based on 'written' accents."
I don't even understand that gobbledygook, and they are supposed to be the experts. Think this is only Rutgers? Think again. Anarchists are not content to demolish every institution from government to religion, they are throwing out all the rules of the written word we have spent years as students learning.
Though not tied to racial issues, nevertheless all the rules are being tossed out like the trash. According to an article last year in Inc. there was an incident between a young employee and boss that illustrated just how bad things have gotten. When the employee spelled the word "hamster" with a "p" in a communication, her boss asked her to correct it, pointing out that there is no "p" in hamster. The employee replied, "But that's the way I spell hamster and that's all that matters." And then the employee's mother called to berate the boss!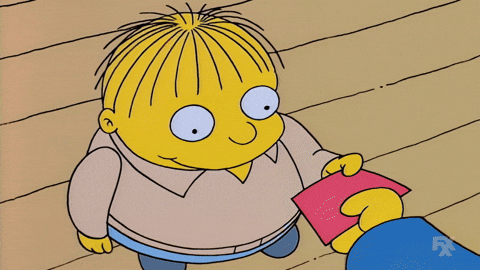 The purpose of grammar is to provide a framework for conveying clear meaning in communications—so people can understand each other. As someone who has made a living with words, I think this move to throw out the rules of grammar is not only absurd and just another indication of how far our society has declined, but it is racist as well. It assumes that those people of color cannot master the rules of grammar. Tell that to Frederick Douglass, who taught himself to read and write and penned several books. Or Martin Luther King who wrote the inspiring "Letter from a Birmingham Jail." Not to mention Thomas Sowell, who has written 30 books or the excellent black teacher who taught English at my children's school and the scores of other black writers.
Black educators and authors like former Vanderbilt and Princeton professor Dr. Carol Swain, said that relaxing the standards for minority students is "demeaning."
Before the Civil War, there were anti-literacy laws on the books in some states that prohibited teaching slaves how to read and write. The thinking was that teaching a slave would make them dangerous and would encourage a slave revolt. While those laws were reprehensible, they at least they respected the intellect of black people because they believe that they could learn grammar. Rutgers and all who advocate for throwing out the rules should be ashamed because they presume that blacks do not have the acumen or intelligence to learn. That is not only racist; it's a disgrace.
This article originally appeared in the September 2020 issue of Northern Connection magazine.